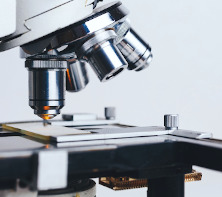 Department of Genome Medicine Development
The department aims to develop a comprehensive diagnostic method using next-generation technology and revolutionary treatment. We now offer multi-dimensional diagnostics service by NGS genome analysis combined with the pathological diagnosis that we have been performing for over 40 years. In addition, we aim at establishing a collection of omics information, which is not only limited to the genome, that are geared towards clinical application.
Ichizo Nishino, MD, PhD
1989 Graduated from Kyoto University Medical School. Trained in neurology in several hospitals including Wakayama Red Cross Hospital and Tokyo Metropolitan Neurological Hospital. 1994 Department of Ultrastructural Research, National Institute of Neuroscience (NIN), NCNP. 1998-2000 Post-doctoral research, Columbia University. 2000 Section Chief, Department of Ultrastructural Research, NIN, NCNP. 2001- Present Director, Department of Nueromuscular Research, NIN, NCNP. 2015-Present Co-appointed as Director of Departments of Genome Medicine Development and Clinical Genome Analysis, MGC, NCNP.